Omnichannel insights
Our reporting module, built in collaboration with retail experts, brings in higher predictability and unprecedented visibility into store operations.
Increased visibility into in-store operations, stock movements and customer purchase history help address blind spots that affect the business, thereby moving up the value chain.
Dashboard
Complex data is simplified with the right charts and graphs on your dashboard. It gives at-a glance view of the store's performance in real time. Our intuitive dashboard on mobile or desktop computer, aids in monitoring sales metrics, revenue generated per customer, revenue generated per sales channel, items per customer and more.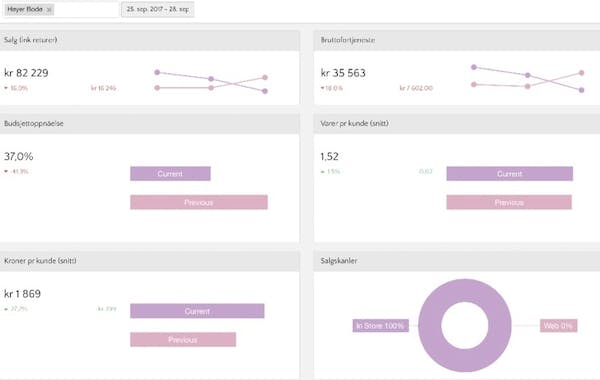 Powerful reports
Unlock the power of your sales metrics to motivate your sales team
Our sales reports can be used to compare revenue performance for current sales against the same period the previous year. Reports show success indicators, such as a green arrow facing up when there is sales growth and a red arrow facing down when it is not.
Our algorithms also help in extracting product data at the item level for specific product attributes that most drive sales.
Sales to date reports
Perform rapid analysis by comparing your current sales against the previous period, the same period the previous year, and get a sense of historical trends.
Better purchases
Compare and evaluate the performance of different brands, product groups, and sizes to improve your purchase decisions and budgeting.

Sell-through rate
This is one of the core ways to measure the financial health of your business.
Tracking sales against the total inventory allows you to see what products are sold well, what products are stagnating, and at which store a product performed particularly well or poorly.
All this information and more helps in adjusting product prices and in sales forecasting.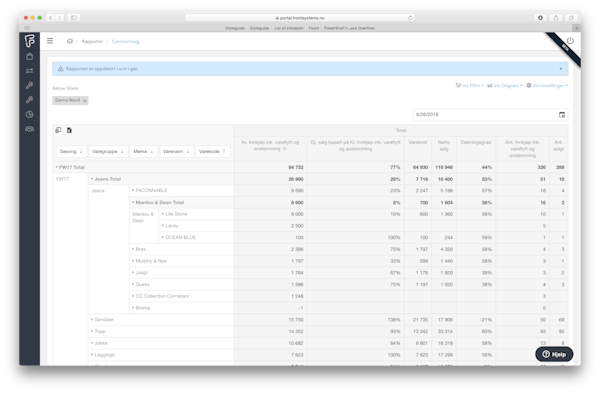 Would you like to learn more?
Please fill in your contact details and we will get back to you shortly.