Stocktaking
Shoppers and staff alike make decisions based on stock availability exposed to them online and in-store.
Keeping a high stock accuracy in all stores serves as the fundament for a reliable stock availability across channels.
Because routines are impossible to execute 100 percent correctly over time, scenarios like; Scanning a size large in the POS, but handing over a size medium to the customer. Sending items to another store forgetting to register it in the app, and so on... These are all glitches which one by one increase the gap between stock availability in the system and what really is the truth.
Doing stocktaking regularly using the iOS-app capturing barcodes, QR-codes or RFID, enables a seamless omnichannel shopping experience.
Stock count using barcodes
The iOS app allows you to scan the barcodes using the camera on your iPhone.
Usage:
Point your iPhone to the barcode on the item.
Barcode will be scanned and identified instantly.
User can view all items that have been scanned per size, and those items that are yet to be scanned.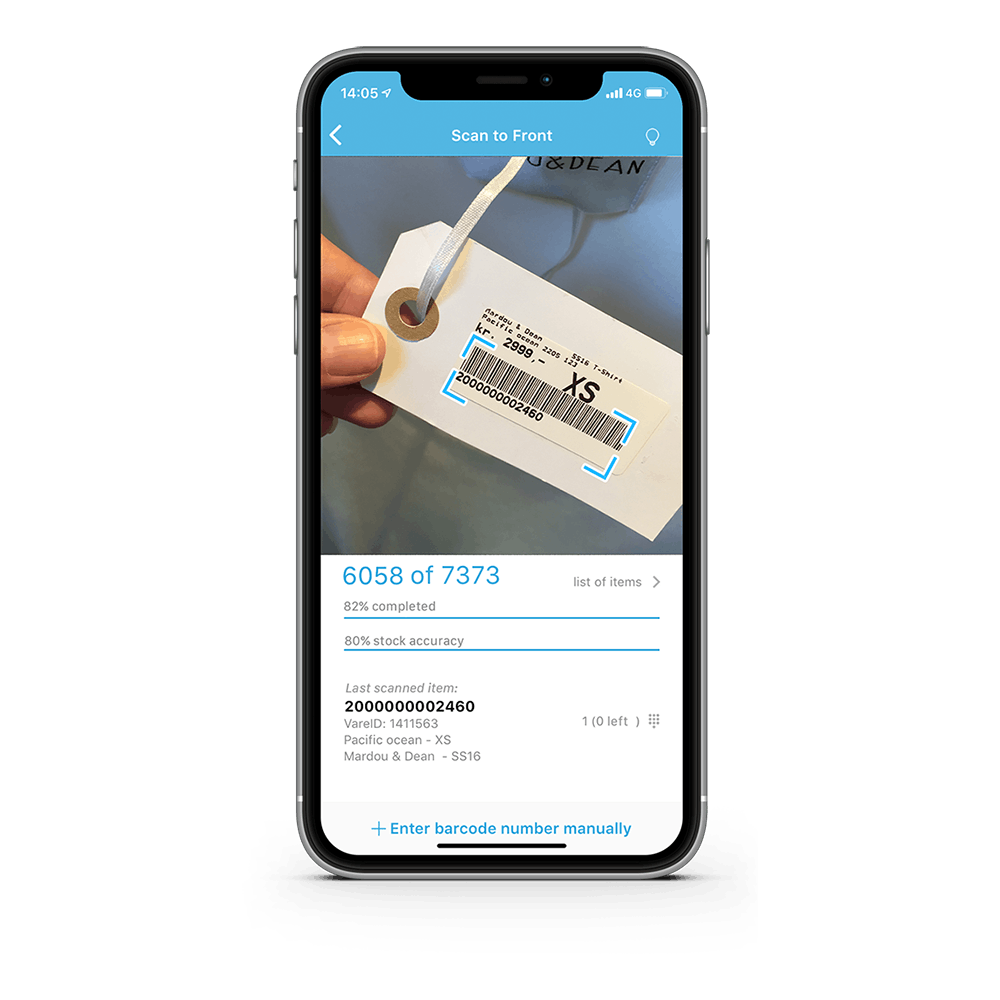 RFID - 10 times faster than barcode scanning
RFID technology significantly reduces resource-intensive tasks, scaling back the time taken for scanning from several hours to less than an hour. This precision and simplicity enable retailers to take count of their stock faster and more efficiently.
Frequent stocktaking
Regular measure of inventory accuracy can be done by using variant filters to focus on certain brands or product groups with higher value or that are critical to business.
Retailers can leverage on integrated stock count reports that aid in discovering discrepancies across various sales channels. This provides an approach to revise existing business processes to ensure better stock control and management, and to improve customer retention rates.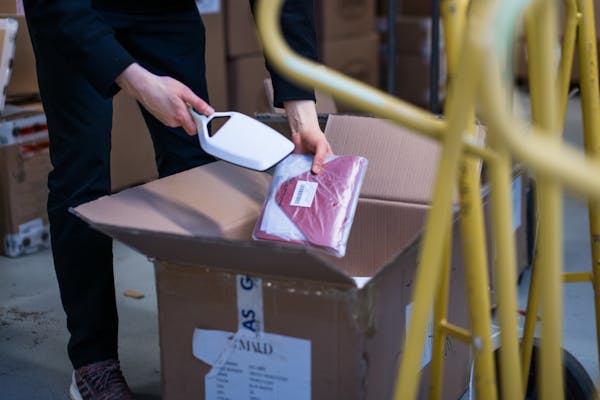 Would you like to learn more?
Please fill in your contact details and we will get back to you shortly.