Never miss a sale with Endless Aisle
With access to the whole product catalog, your store staff can effortlessly place online orders while securing payment from customers in POS, there and then.
Browse the entire product catalog
Inspire your customers by showing them the whole product offering available on your online store, from within the POS-app.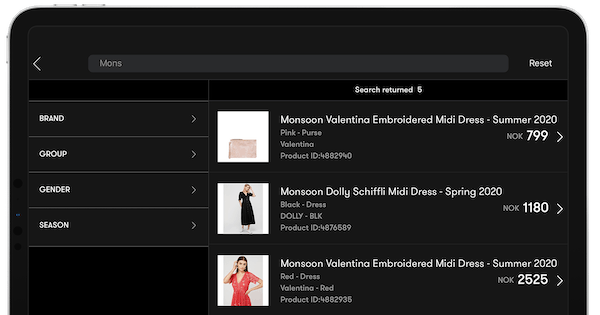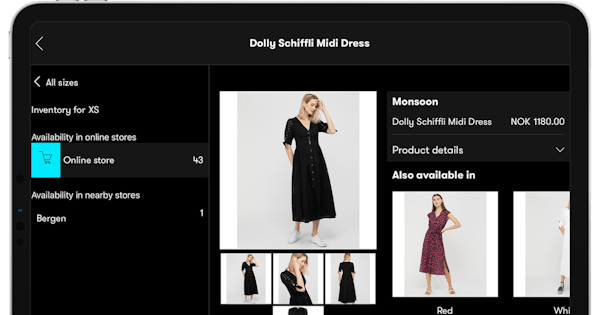 Get upsell recommendations
Empower store staffs to do qualified upsell based on recommendations managed from HQ or AI.
Also available in. Complete the look. You might also like.
Carousel
Capture your customers attention with full screen images so they get all the necessary details when making the purchase.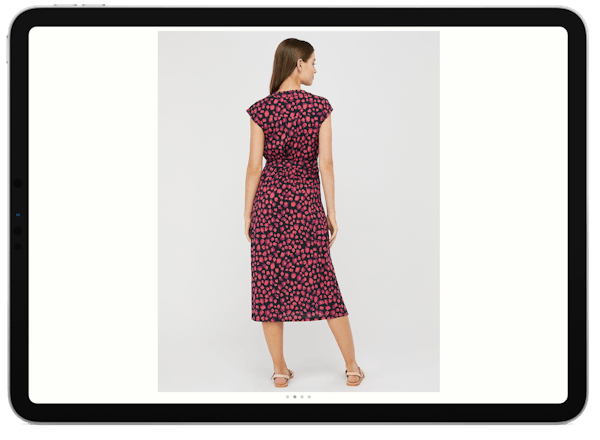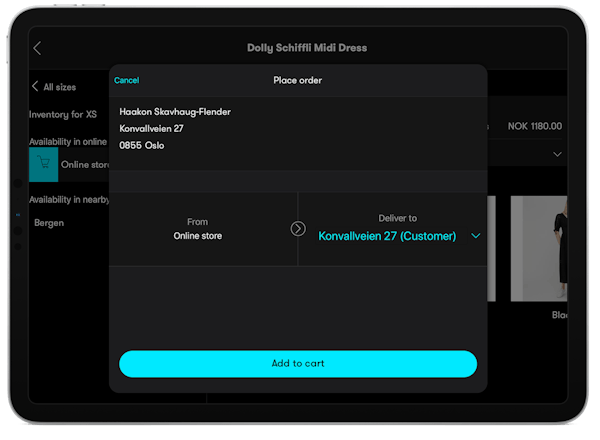 Ship home or pickup in store later.
Easily add the customer details to the sale, and give them the freedom to choose whether to ship the item home or pickup in any of your stores.
As soon as the purchase is completed and payed in-store, the customer will receive an online order confirmation and can follow the normal online store communication flow.
Would you like to learn more?
Please fill in your contact details and we will get back to you shortly.